It's the time of the year when our dependency on the air conditioner is drastically reduced and we can finally look forward to shorter electricity bills (Yay!). Yes, the mercury is dropping and it's finally getting cold outside!
Although for most of us expats the winter here is milder as compared to the harsh weather conditions back home, it still is a big change from the extremely uncomfortable hot and humid summer which just ended. It will take some time for our bodies to start adjusting to the cool weather and so we share these easy tips to help you keep your home warm and cozy in the coming cold months:
Allow Sunlight In. Fortunately, it doesn't get dull and grey here in the winters and so we have the opportunity of basking in the sun. Make sure to soak up as much of the sun as you can and allow the sunlight in your house by opening up the curtains and blinds in the mornings. Remember nothing beats natural heating and therefore, always try to let in as much sunlight as you can on the cold days.
Add Layering To Floors. Did you know that floors account for 10% of heat loss if they're not properly insulated? So if you have tiles fitted in your house, now might be a good time to consider buying some beautiful rugs and carpets. Not only do these add colors and enhance the style of your rooms but will also help in the prevention of heat loss. Also, walking on snuggly rugs on cold days is a better idea than tip-toeing on icy tiles!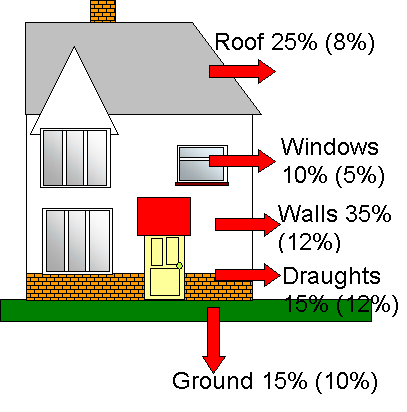 Use The Oven. Remember when you baked a pie last time and it just made your kitchen hotter than usual? Well, now would be the right time to work on your baking skills! Instead of stepping out to grab a bite, use your oven to bake new dishes as this will dry out the air and keep your kitchen and the surrounding areas warm. You're welcome!  😉
Use Thick Curtains. If you're the kind who feels very cold then you might want to purchase some insulated curtains for the season. These thick curtains will prevent the loss of heat from your home. Remember to also draw all the curtains once the sun has gone down as this will help in maximizing your house's potential to retain heat. You can also use extra sheets or rugs over your regular curtains if you don't want to invest in buying a new pair.
Close Unused Rooms. You can also keep your house warm by shutting down unused rooms. Sealing the vents in these rooms and further closing the doors will help with the easy spread of heat and hence keep the rest of the house warm.
We hope these easy tips help you out in the coming cold days. They are sure to come handy whether you live in UAE or in Saudi Arabia or Egypt.
Pro Tip: Remember to also buy warm clothes and drink lots of hot beverages. 'Tis the season of hot chocolates and marshmallows!   😉
Got a question about property? Ask us!
Comment below or write to us at info@listaproperty.com